This article explains how to create individual shipping labels as part of an order. You can find more helpful articles on label creation under the following links:
Create Multiple Shipping Labels at Once
Create Shipping and Returns Labels Without an Order
---
To create a single shipping label, you have two options:
Either open the order overview and click on the Add label icon for the respective order.

Or, within an order, open the tab of the respective shipping service provider, for example UPS Shipping, and click on Add shipping label there.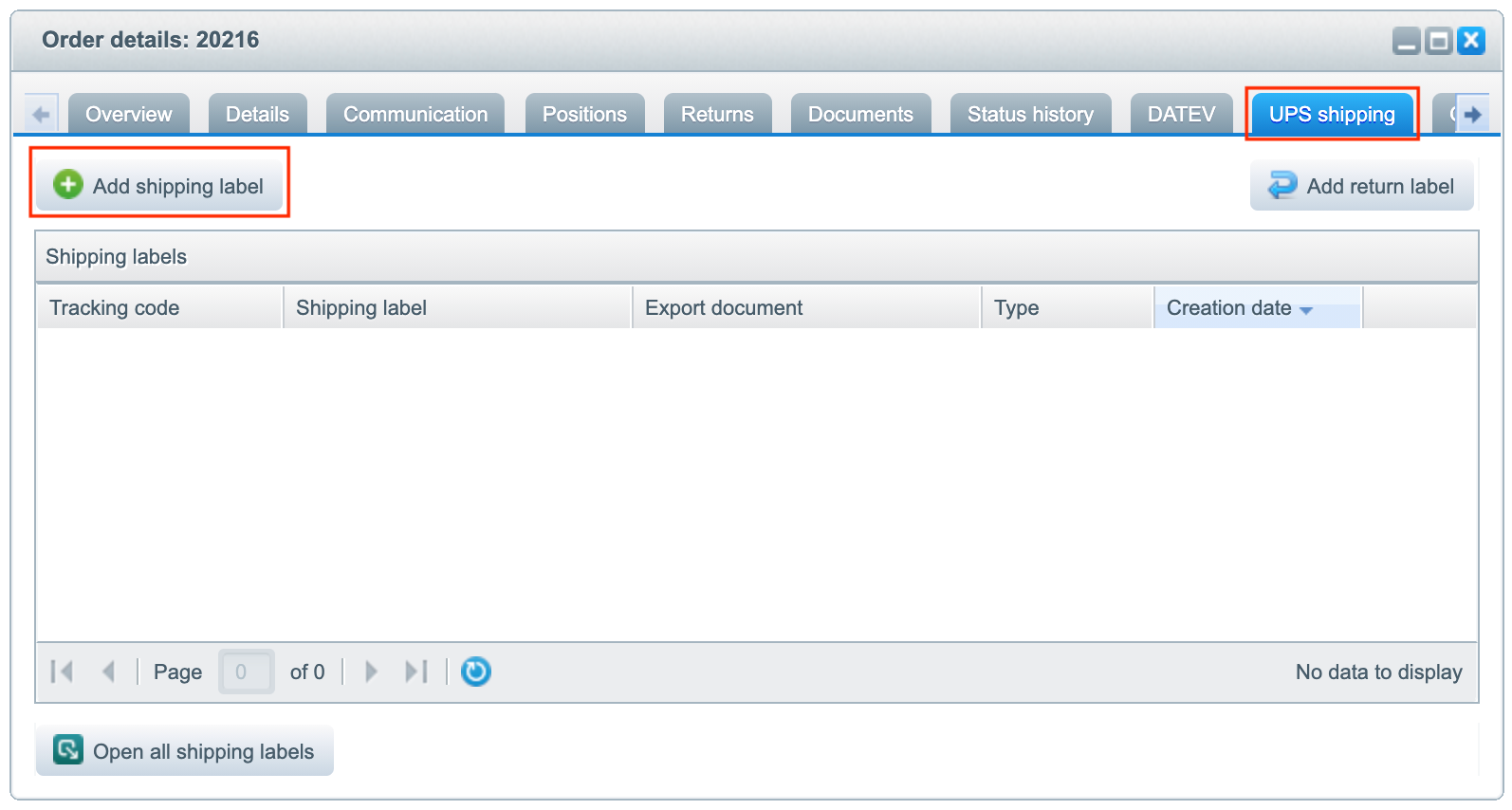 In both cases, the window for confirming the shipping data will open. All necessary information for the shipping label is pre-determined based on the customer's delivery address and the configuration of the shipping method. If you want to make changes to the shipping data, you can also save them permanently in the order using the corresponding checkbox at the top right. You can also specify the number of shipping labels to be printed below. The product and the services are preselected according to the configuration of the shipping method, but can also be changed individually. Finally, click on Confirm to generate the shipping label.
Notes on German Post: If you have agreed individual prices for Warenpost with Deutsche Post, select the product Warenpost individuell here to use these prices.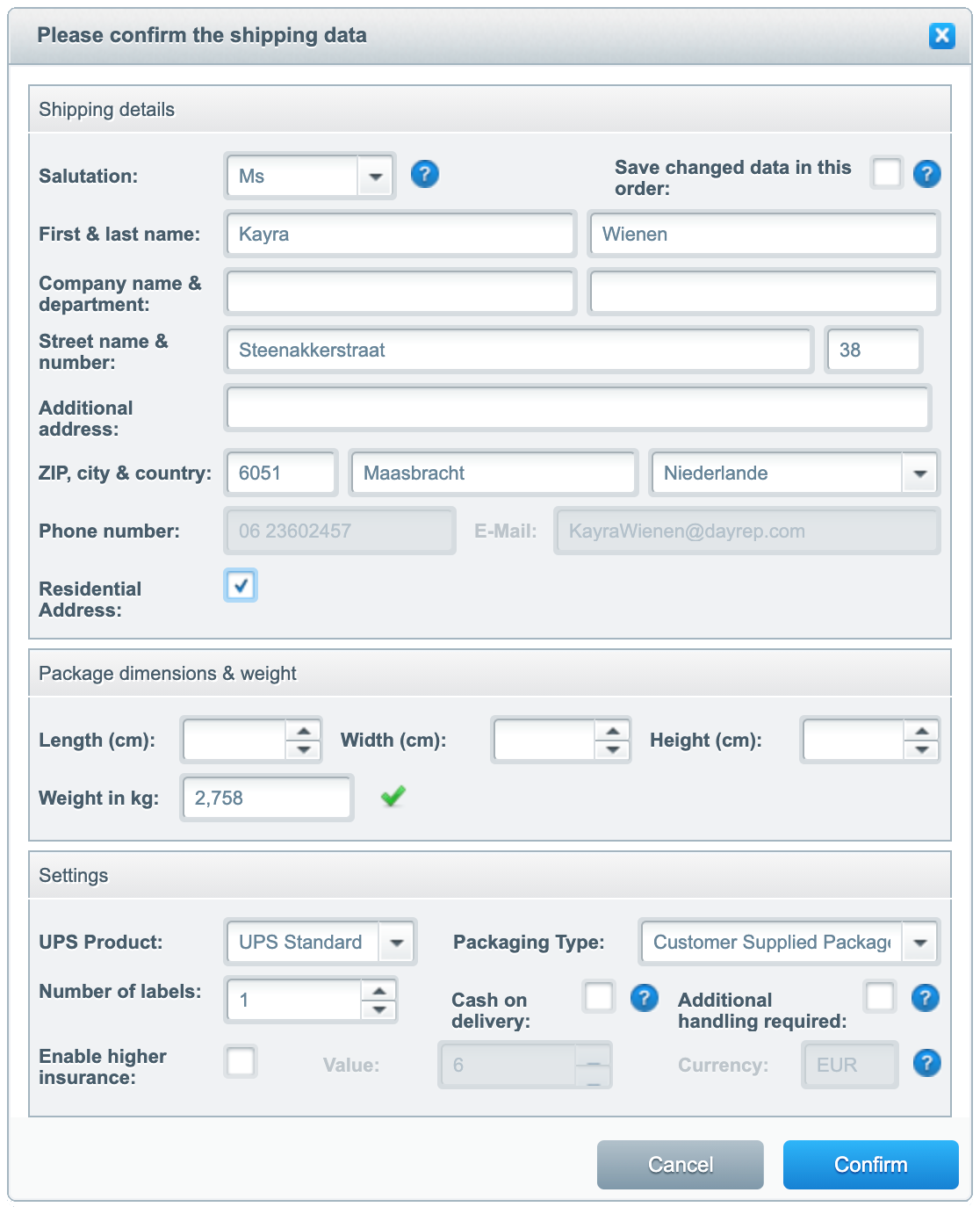 You will then find the created label including the tracking code in the tab of the respective shipping service provider in the order, where you can open it as a PDF and download or print it out. Click on the button Show shipping status to open the link to the shipment tracking.