To delete a shipping or return label, open the desired order via Customers → Orders, switch to the tab of the relevant shipping service provider and click on Delete label for the respective label.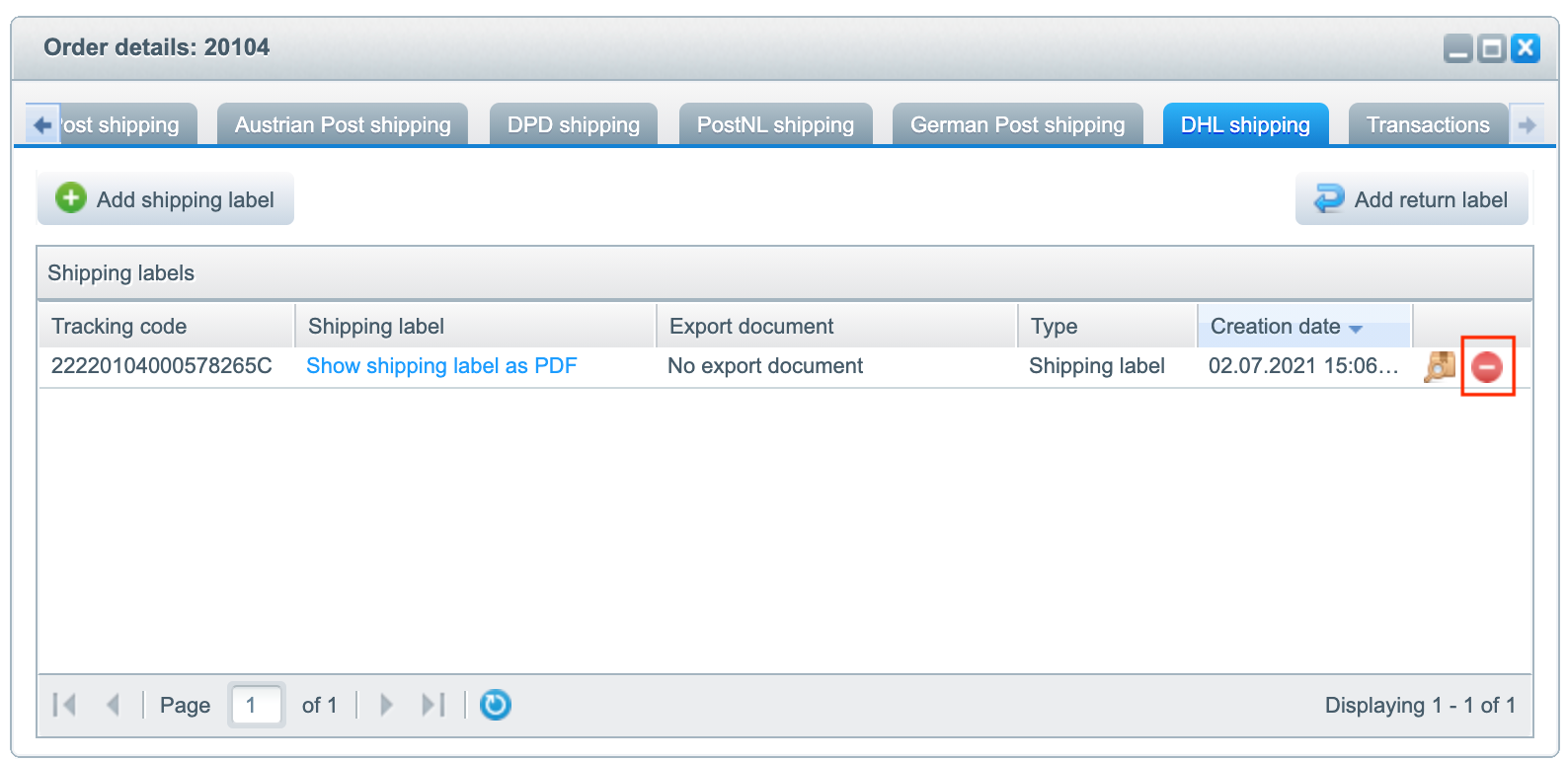 Important Note:
For DHL, GLS and Austrian Post, deleting a label in the backend also corresponds to its cancellation.
With DPD, labels cannot be cancelled, but they expire automatically after 15 days and are then not charged.
Labels can be refunded manually at Deutsche Post. You can find more information here.
For all other shipping adapters, you will find information on cancelling labels in the respective web portals.