To create multiple shipping labels at once, open the order overview and select all orders for which a shipping label is to be created. Then click on Create labels.
Note:
In order for the shipping label creation to work properly for multiple orders, it is especially important that all shipping types have been set up correctly as described
here
.

In the window that opens, a new order status can optionally be selected. By clicking on Create shipping labels, all shipping labels are generated and the order status for the selected orders is adjusted as soon as the process has been successfully completed. If you select the status Completely shipped, the stocks are also booked out directly.
Use the buttons Show shipping labels and Show export documents to merge all shipping labels or export documents you have just created into one PDF file, to display and print them.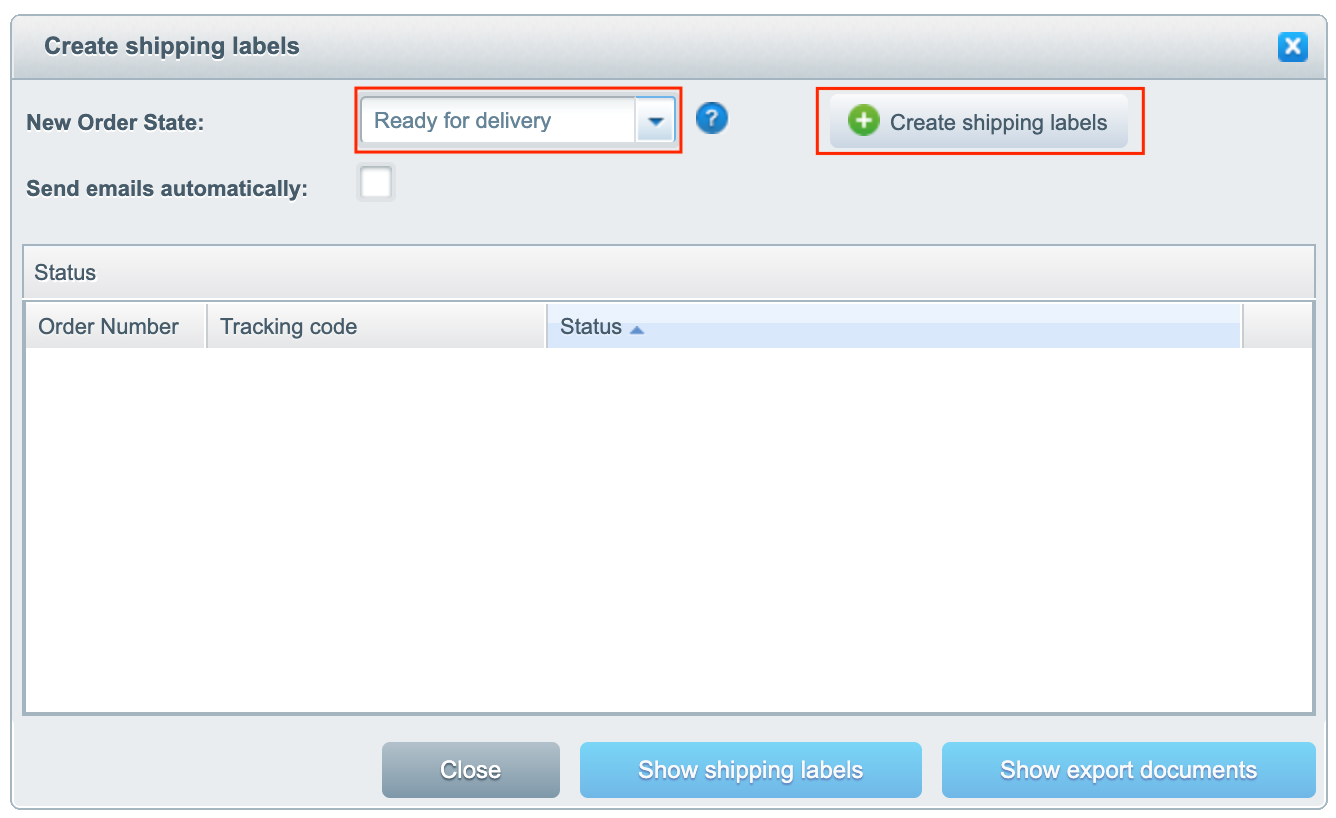 Note:
If you use Shopware WMS powered by Pickware, all order status changes, shipping label generation and customer shipping notifications including tracking links are made directly from the shipping app without a single click in the Shopware backend. Therefore, no further adjustments are necessary for you via the Shopware backend. Click here for more information on the order picking process with Shopware WMS powered by Pickware.