When creating a supplier order, all items that are below the predefined minimum stock level are suggested to you for reordering. By using the stock planning function under Items → Warehouse → Stock overview, you can efficiently control the stock level and determine the optimal minimum stock level.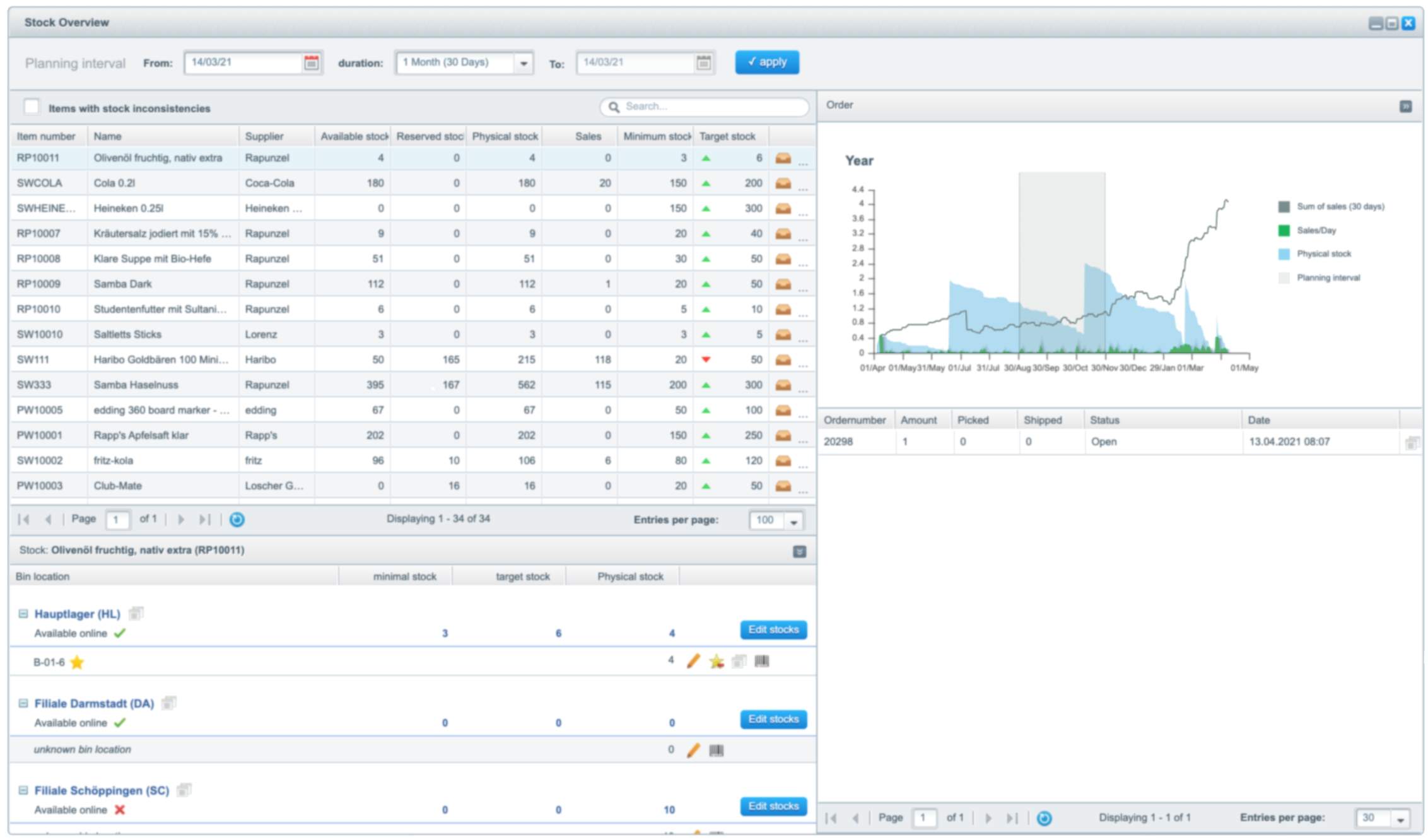 At the top left you can define a planning interval by selecting the start date and the desired duration. After that, click on Apply. For example, to plan the stock for the next three months, you can select the same period of the previous year and, in addition to the current stock, the target stock and the minimum stock, you will also see how often the individual items were sold during this period. In the chart you can see the stock and sales development as well as the physical stock of the respective item within the time period you have selected.
Based on the sales figures over the selected period, the red or green arrow will show you whether the target stock of the item is too high or too low. You can adjust this via the lower left window if you have selected the item in question above. For more information on stock levels of items, see this article.
The stock overview also can be used to correct existing stock inconsistencies. You can find out more about stock inconsistencies in this article.