Create a new item or open an existing one. To turn an item into a dropshipping item, you only need to enter a dropshipper email address in the item basic info.
Note: Only one dropshipper e-mail address can be entered per item (including all variants).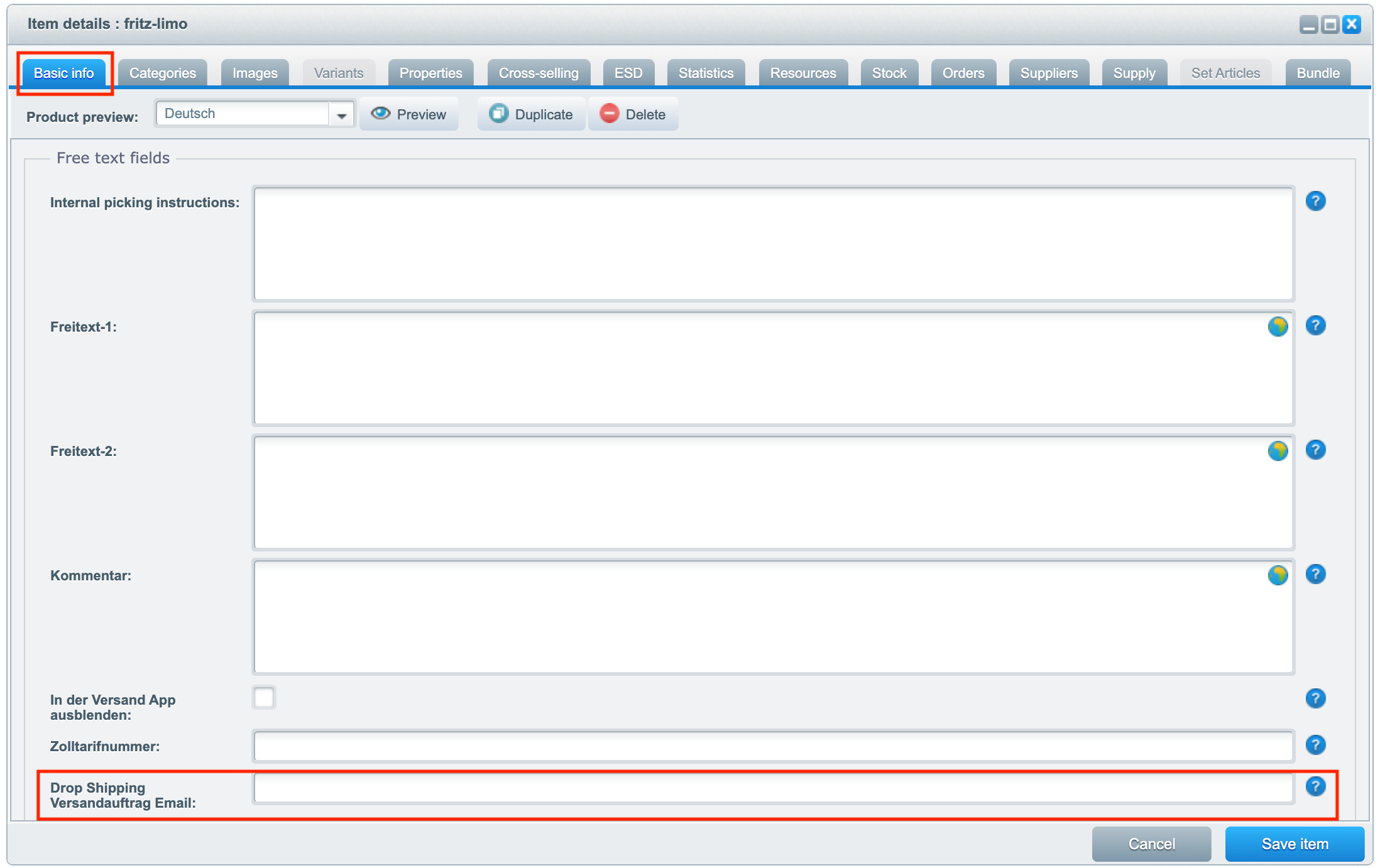 We generally recommend using a dropshipping item without stock management. To do this, you can activate the checkbox Do not manage stock for this item in the item details.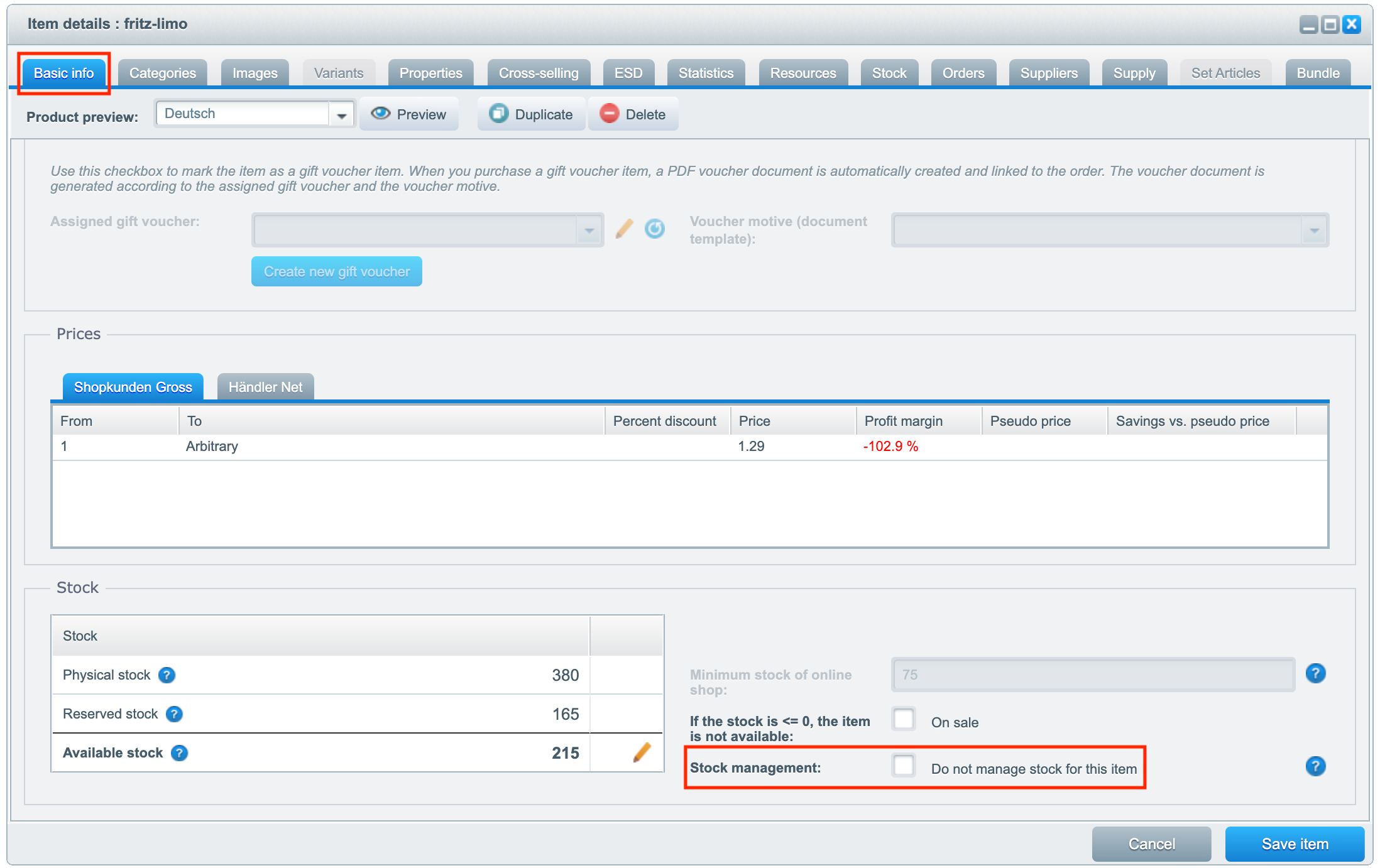 If you still want to keep the item in your stock, this is also possible. In this case, you have to make sure that you manually change the status of the orders to Completely delivered so that the stocks are correctly booked out.