Below you will find all the information on the DHL-specific service options age verification, personal delivery and branch routing. Read this article to find out how to set up the shipping methods and select the service option(s) you want. Click here to read all about cash on delivery. Find out what you need to bear in mind when creating export documents in this article.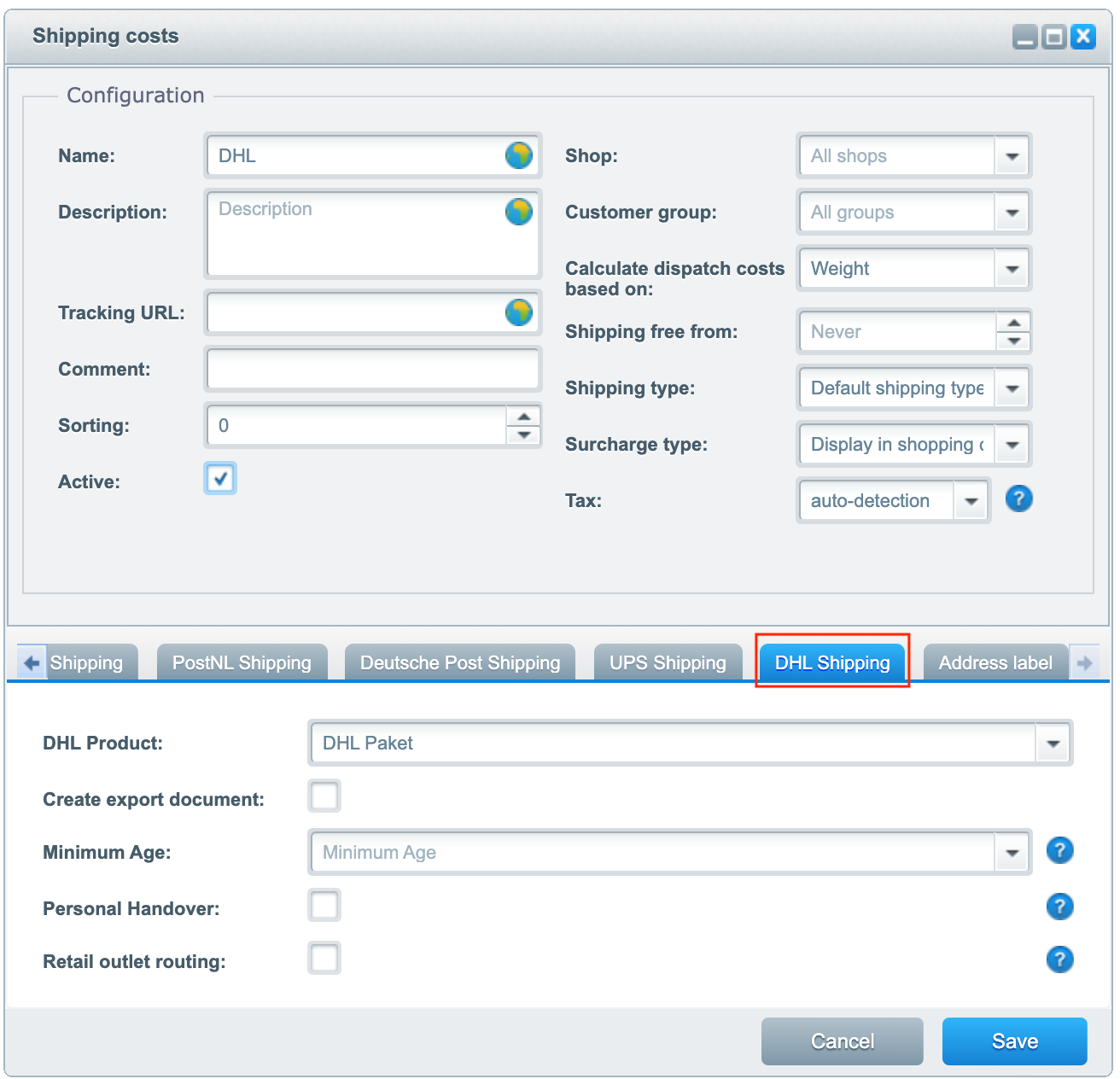 Minimum Age
Choose between Minimum Age, From 16 years or From 18 years. Age verification is mandatory in the e-cigarette industry, for example.
Personal Handover
Select this service option if the item is to be delivered personally to the recipient.
Filial Routing
This service option only works in combination with DHL Paket. In addition, the forwarding of the customer's e-mail address to DHL has to be activated.