In order to be able to scan all items at the checkout and/or in the warehouse using the barcode scanner, the barcodes of the respective items must first be entered in Shopware or custom item labels including barcodes must be created based on the Shopware item numbers. The most common barcode types are supported in Pickware POS and WMS, including EAN8, EAN13, GTIN, UPC-A, UPC-E and Code128.
Note: 2D barcodes, so-called QR codes, are not supported.
With Pickware WMS
With Pickware WMS you can enter the EANs of your items directly by scanning them via the Inventory app. For more information, read this article.
Without Pickware WMS
If you are not yet working with Pickware WMS, you can enter the barcodes in the Shopware backend. To do this, open the item details and navigate to the Settings section. Alternatively, you can import the respective EANs collectively for all items via the Shopware Import/Export module.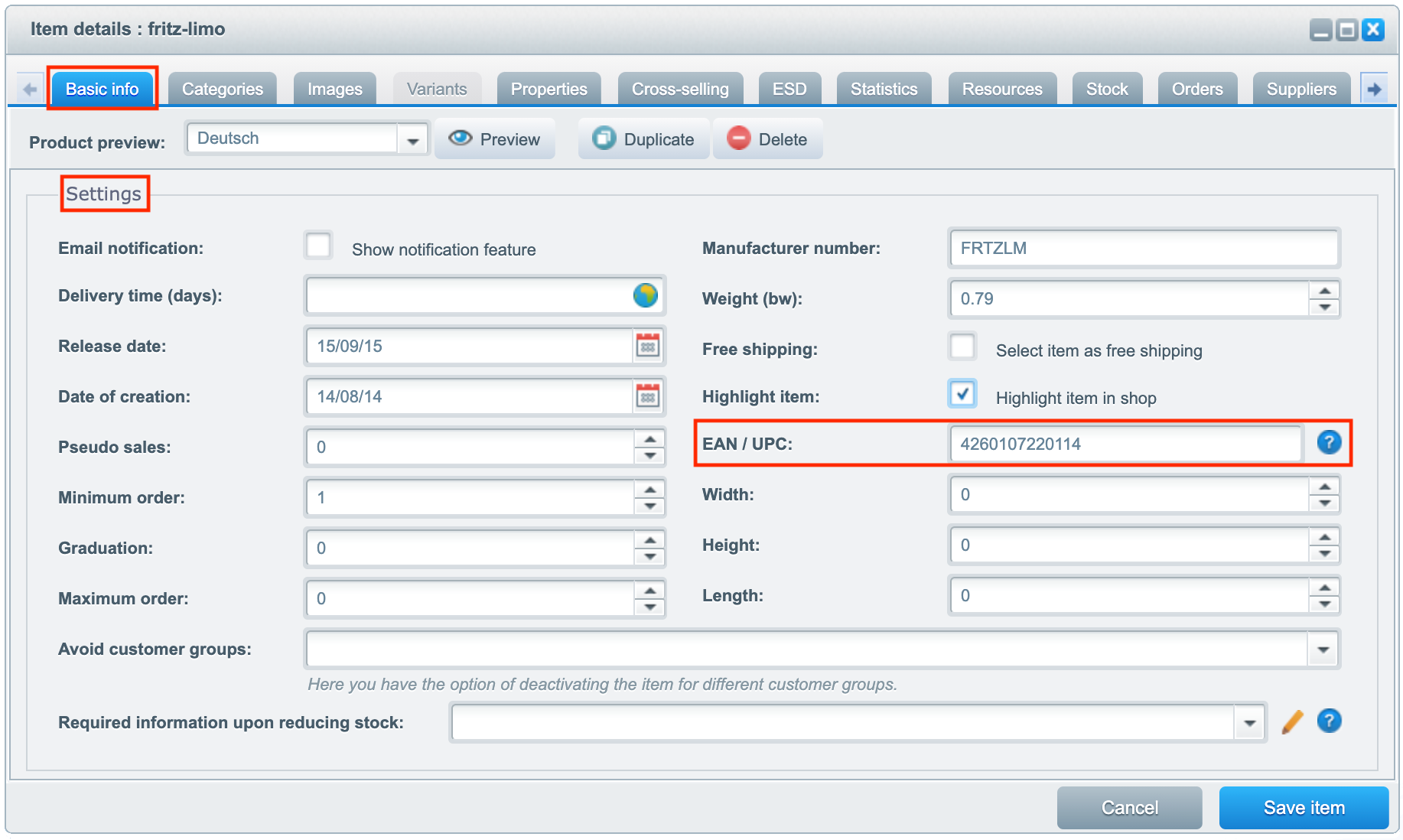 Create your own barcodes
For items without a manufacturer EAN, you can use our label configurator to create item labels with your own barcodes. For more information, click here.