To create a return label, open the relevant order, switch to the tab of the relevant shipping service provider and click on Add return label.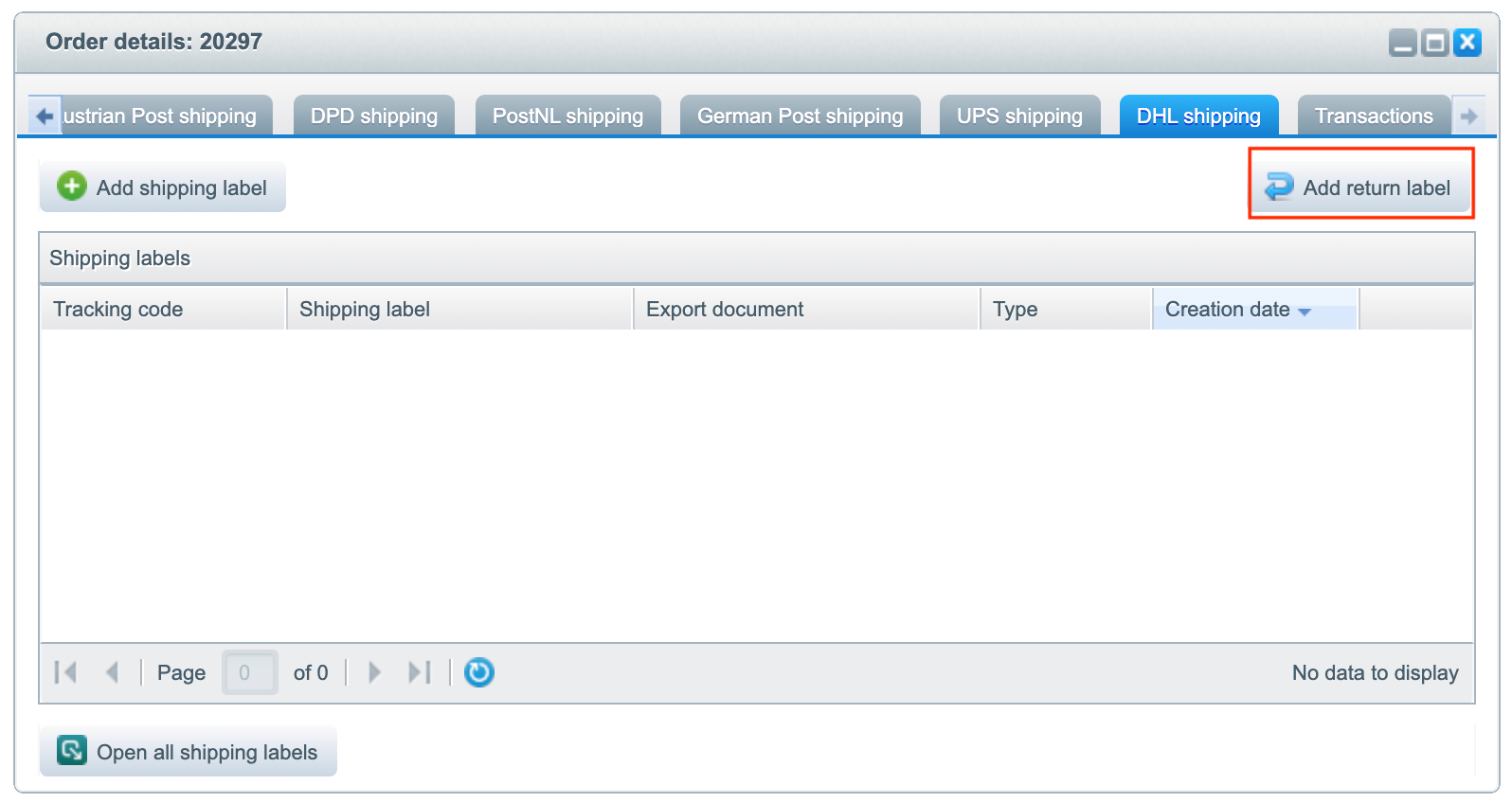 The address data and the parcel weight are taken from the order, but can also be adjusted individually. If all data is correct, please click on Confirm.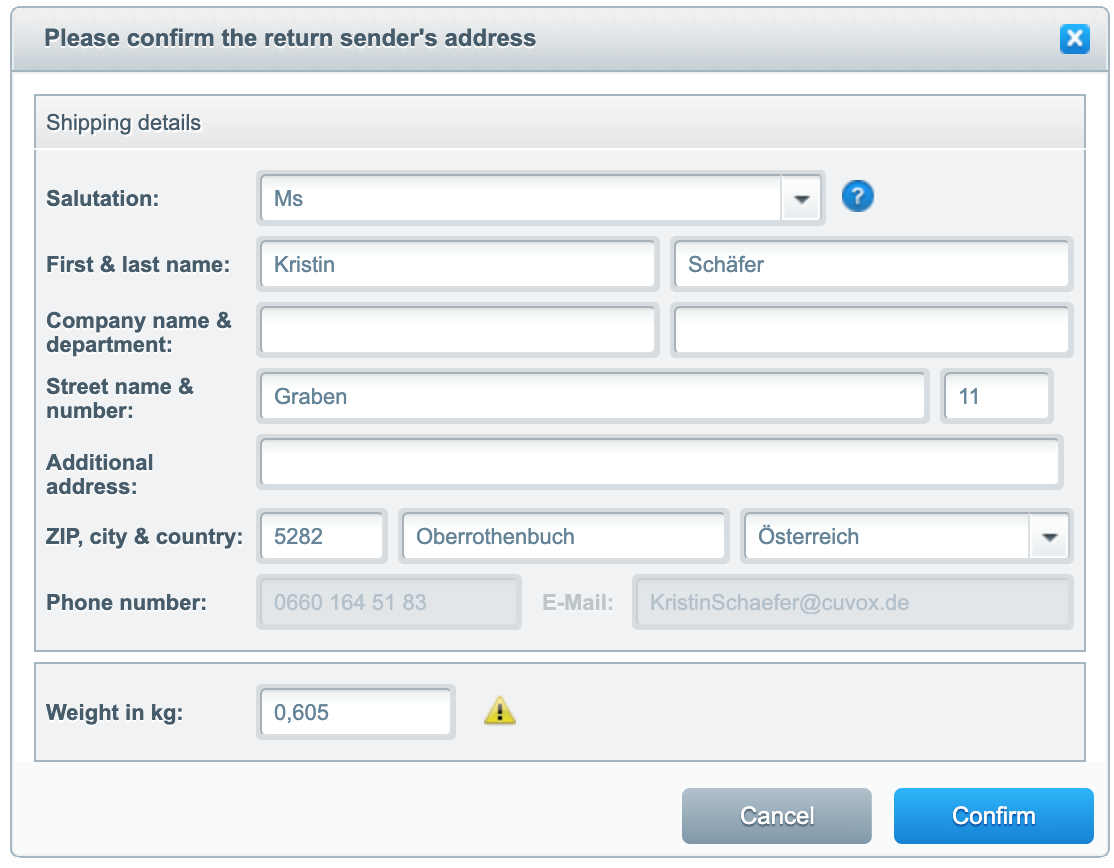 Then a screen opens for sending an e-mail to the customer with the return label attached. This step is optional and can be skipped by clicking Cancel. Alternatively, you can download the return label like regular shipping labels and make it available to the customer by other means.
Note:
You can customise the email template for this under Configuration → E-mail management → Email templates → User emails. The name of the template is as follows, depending on the sending service provider:
German Post: ViisonGermanPostReturnLabelEmail
DHL: ViisonDHLReturnLabelEmail
DPD: ViisonDPDReturnLabelEmail
GLS: ViisonGLSReturnLabelEmail
Austrian Post: ViisonAustrianPostReturnLabelEmail
Swiss Post: ViisonSwissPostReturnLabelEmail
UPS: ViisonUPSReturnLabelEmail
Further information about return labels can also be found in these articles: