To create bin locations, go to Items → Warehouse → Warehouse Management and open the respective warehouse by clicking on the pencil icon. Next, switch to the Bin locations tab.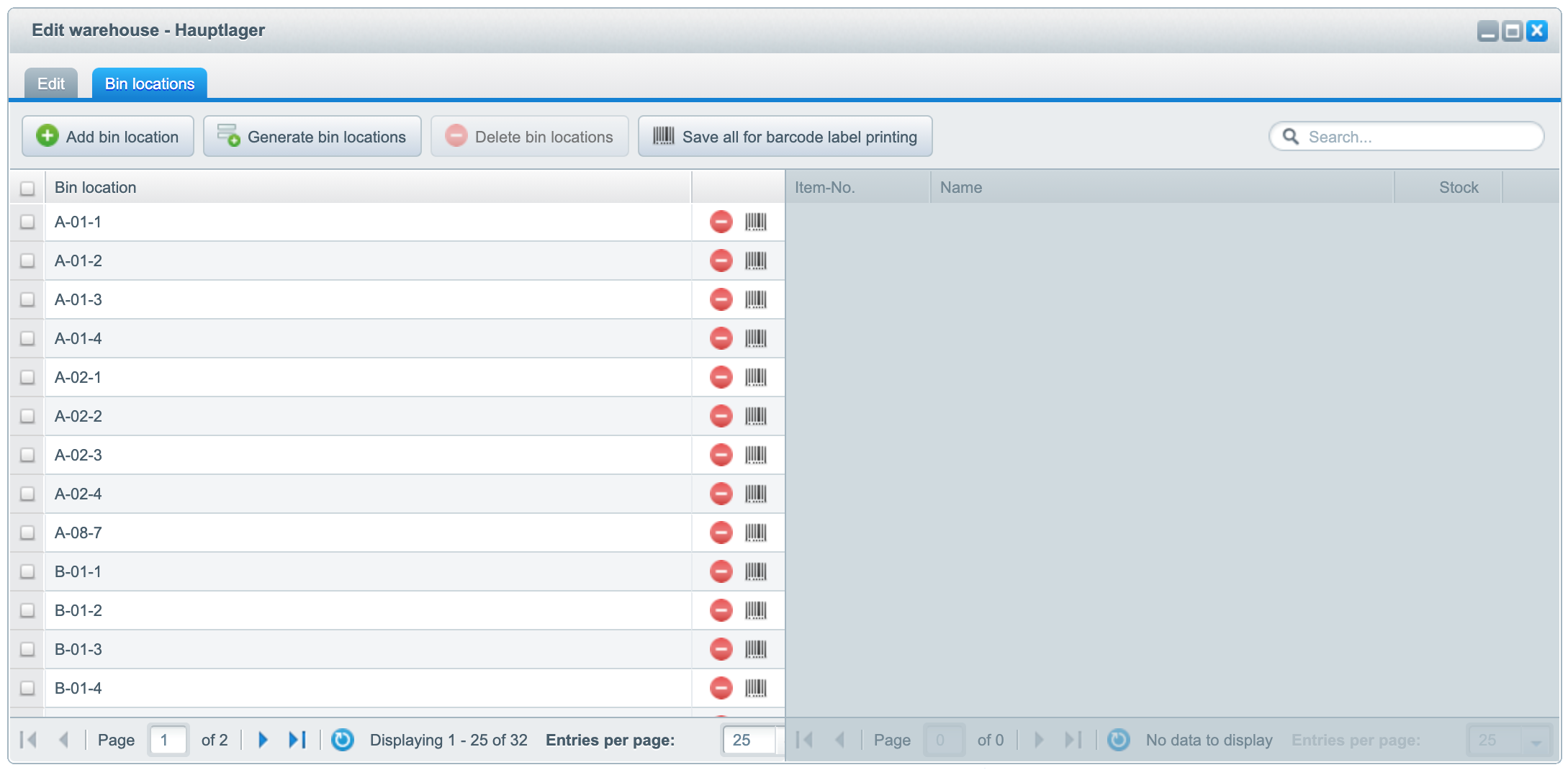 Add bin locations manually
Individual bin locations can be added by clicking on Add bin location. Any string can be defined as a bin location, regardless of the current bin structure.
Generate bin locations automatically
With Pickware ERP you can create several bin locations at once for each warehouse. To do so, click on Generate bin locations to open the bin location generator.
The bin location generator supports the combination of any number of components. A component can be either alphabetic, numeric or a fixed text, whereas the fixed text is intended as a separator for the numeric or alphanumeric components.
A character length, a start value and an end value can be defined for each component. For numeric values, a leading zero can be added so that the character length of the bin locations is always the same (e.g. 09 and 99). The bin locations from the illustration above would thus be created from A-1-1 to Z-99-99, resulting in a total of 254826 different bin locations (see above right). Click on Create bin locations to create and display all the bin locations.
Manage bin locations
Individual bin locations can be deleted in the Bin locations tab via the red symbol, renamed via a double click and saved for saved for barcode printing via the barcode symbol. Once you have selected a bin location, you will see all the items stored there on the right side of the screen.