Printing a single label
To print a single label, open the corresponding order and click on the printer icon in the Shipping section.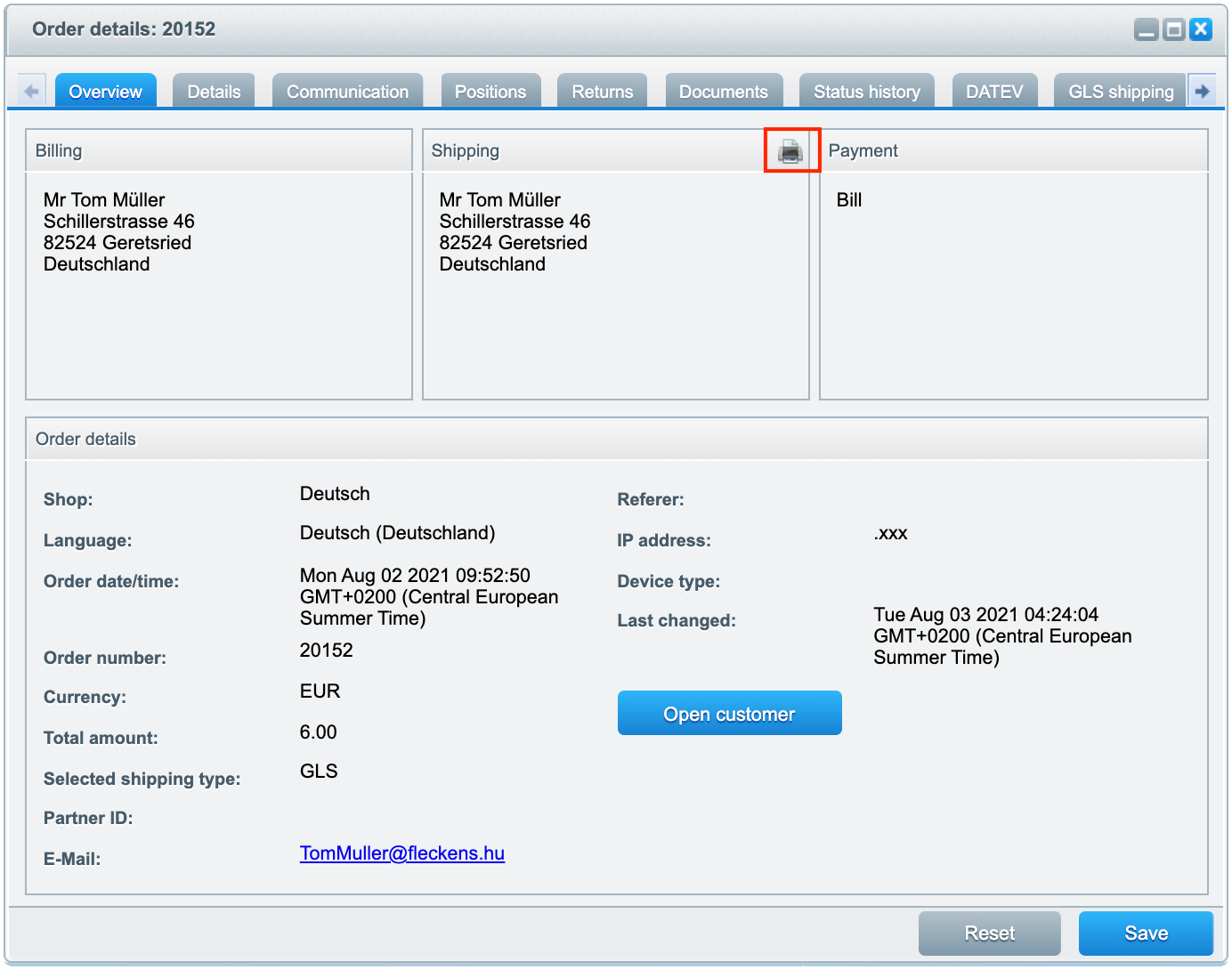 If you activate the corresponding option in the plugin configuration, the same symbol will also appear on the right in the list of all orders and can be conveniently selected from there without having to open the order first.
Further settings for printing individual labels can also be made in the plugin configuration:
Paper size (A4, A5, A6)

Paper orientation (portrait, landscape)

Distance from left

Distance from top
To print address labels for pre-made label sheets, select one or more orders in the order overview under Customers → Orders and then click on Create address labels.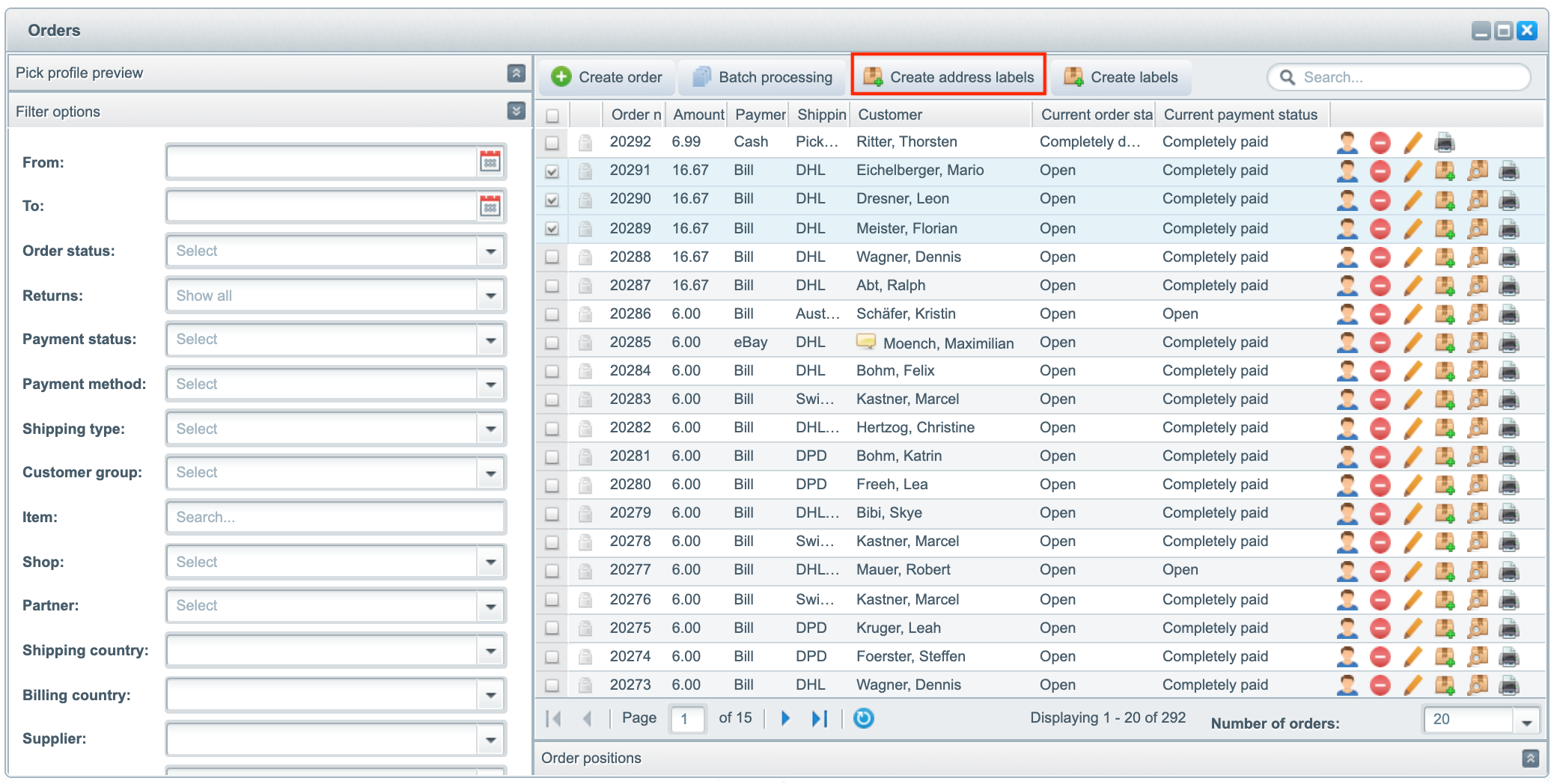 A window opens in which you can select the label sheet to be used and the desired start position. In addition, you can also set that the order status for the selected orders is changed after successful creation of the address labels. If you do not want this, simply select No changes here.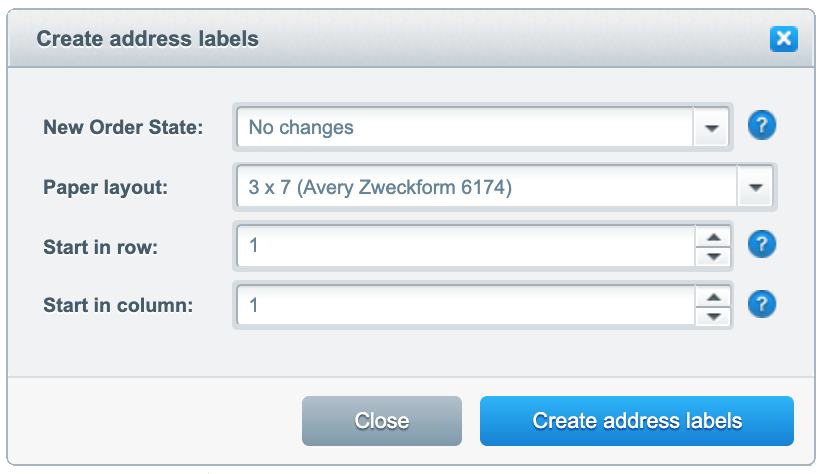 After clicking on Create address labels, a PDF document with the addresses is then generated, which can be printed on the corresponding label sheets. For a correctly positioned print, we recommend using the PDF Viewer built into Google Chrome. When printing, the option "Fit to page" must be deactivated.
Supported label sheets
The following label sheets are supported:
2 x 4 (Avery Zweckform 4782)

2 x 5 (Avery Zweckform L7173B)

2 x 6 (Avery Zweckform 4781)

3 x 7 (Avery Zweckform 6174)

3 x 8 (Avery Zweckform 3490)