To import or export stock, suppliers and item-supplier mappings, you need the free Import/Export plugin provided by Shopware. As soon as it is installed, the corresponding profiles are displayed under Content → Import/Export → Profiles. Click on the magnifying glass icon to display the structure of the import/export files. You can find more information about import and export in the official Shopware documentation.
Note:
Please note that the import/export of stock levels based on the inStock value is no longer supported and can lead to stock inconsistencies! Please only use the new profiles for these imports/exports.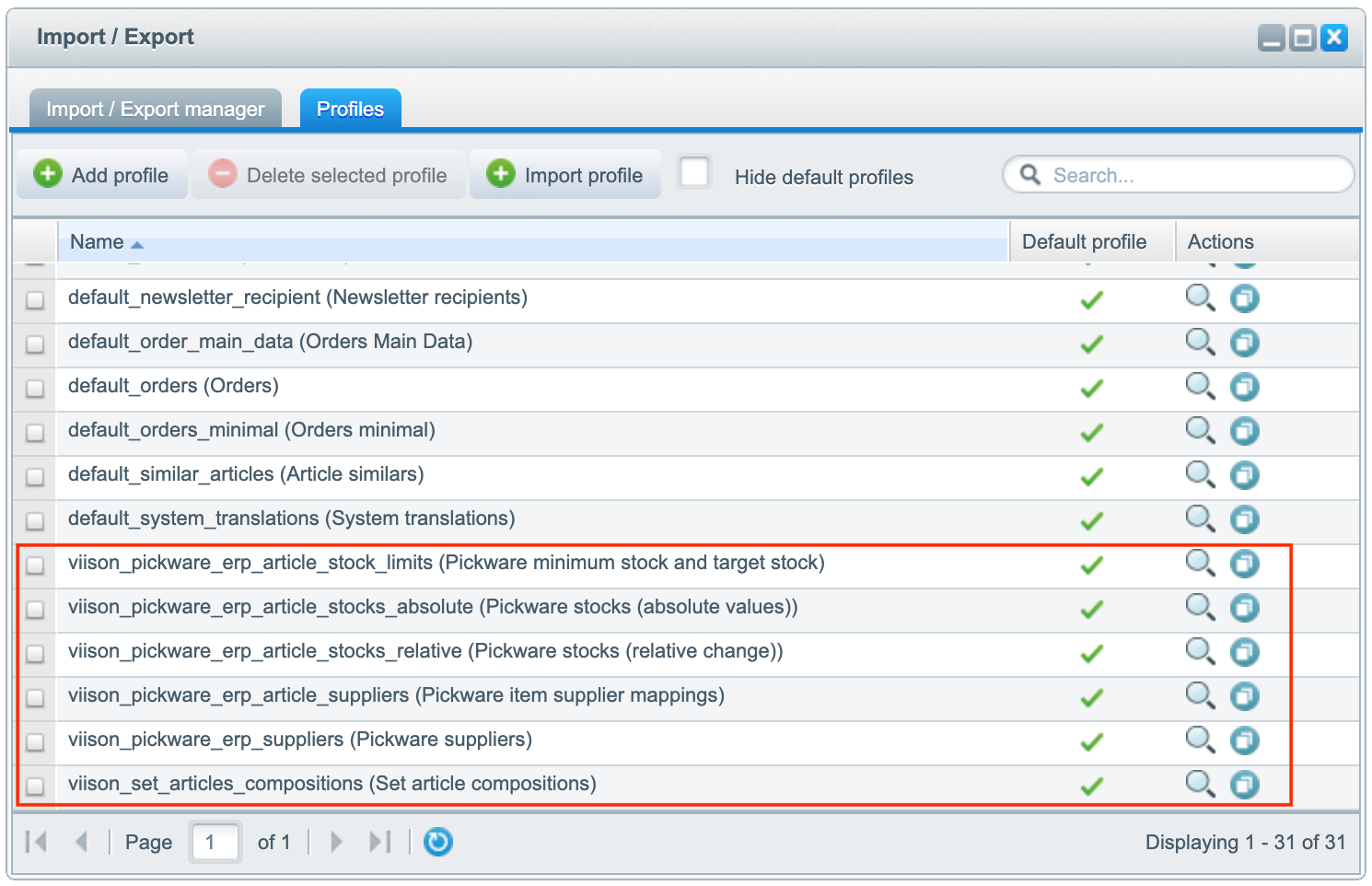 Detailed information on the individual profiles can be found under the respective link.
Pickware ERP
Product Sets powered by Pickware
The Products Set plugin provides an additional import/export profile for creating and editing sets. For more information please have a look at this article.