To connect the Picking and Shipping apps to your shop, you first have to create the corresponding profiles in the apps. The setup wizard will guide you through all the necessary steps. To start the setup wizard, click on Profiles on the app login screen and then on the + symbol at the top right. As soon as the setup is completed in one app, the profile is also available in the other app. As the printer settings can also be made when setting up the Picking app, it is advisable to start with this app.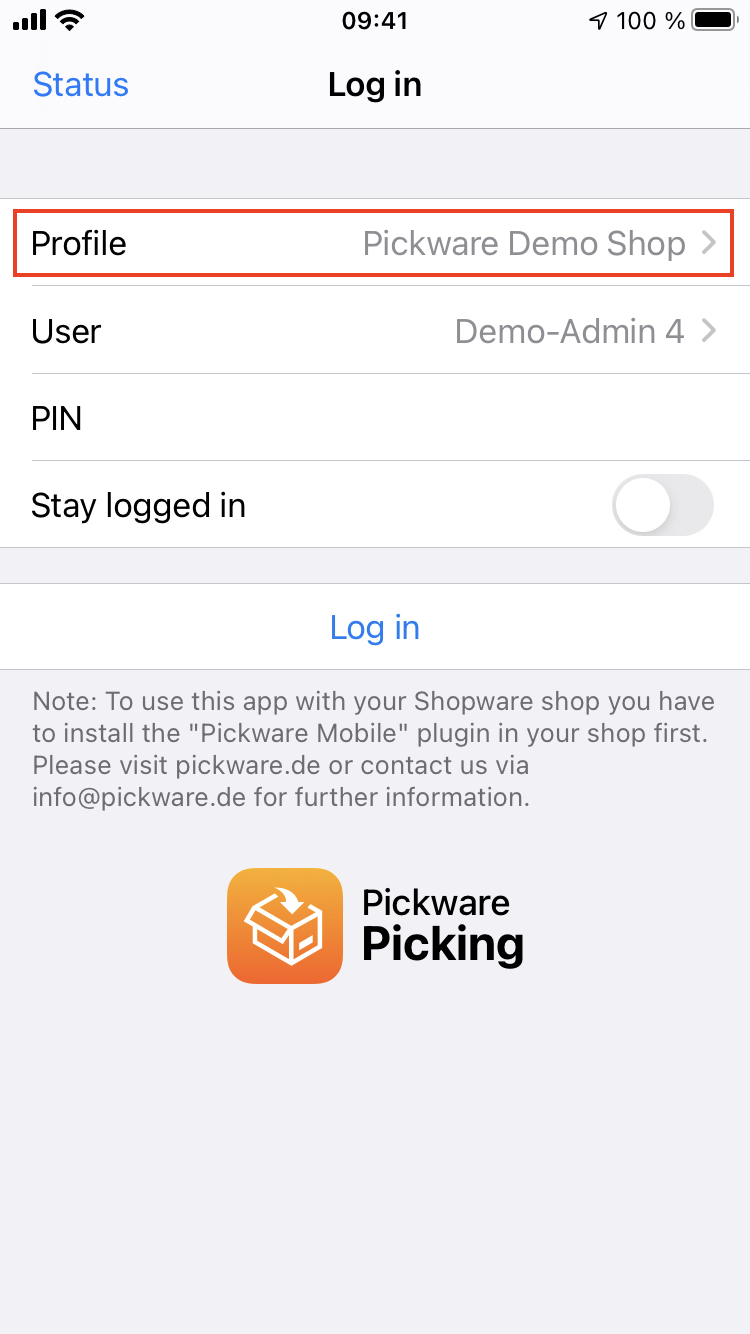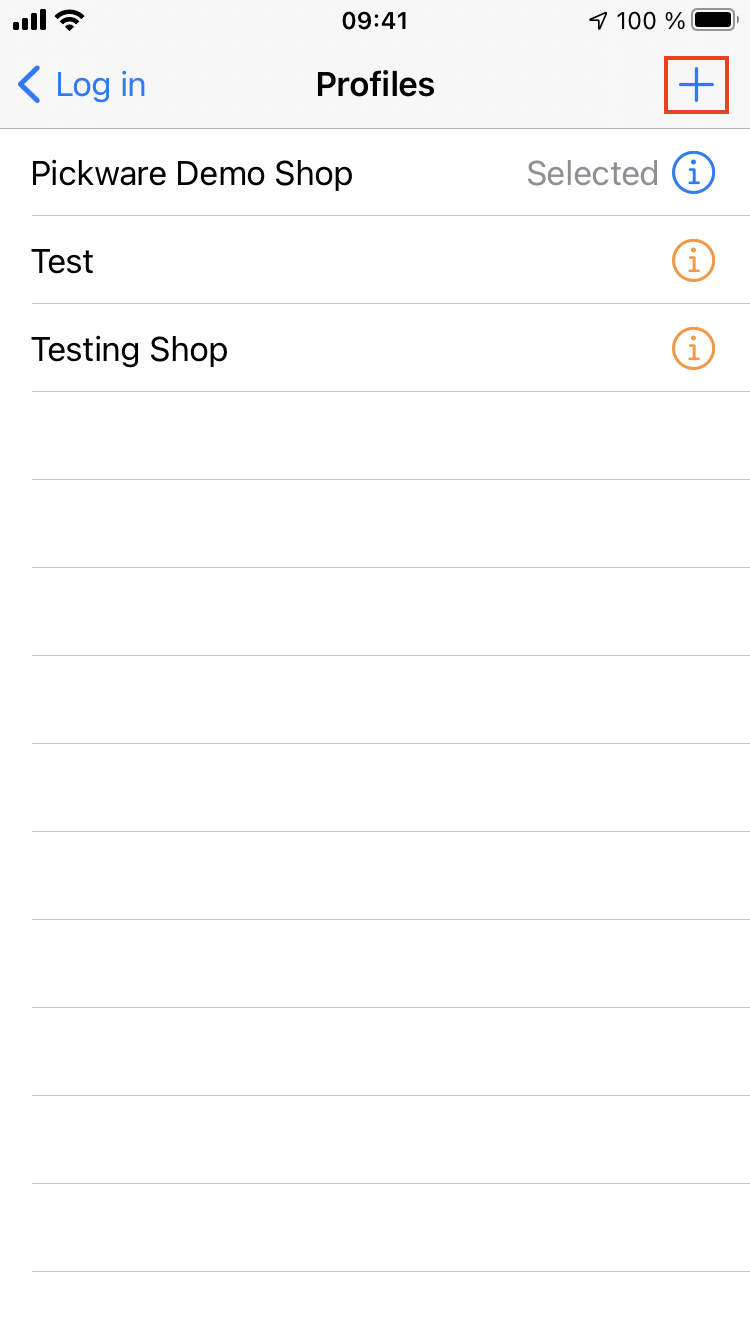 The setup wizard takes you through the following steps:
Shop settings
Enter your shop domain and select whether SSL encryption is active. Then click on Verify.
Activating the device
In the next step, the device used needs to be activated in the backend. To do this, go to Configuration → Pickware device management and activate your iPod or iPhone. Now click on Verify in the app to be redirected to the next page.
Printer settings
Note: This step is only available within the profile setup of the Picking app.
In the print settings you have the option of specifying a printer for each of the paper formats A4, A5 and A6. If your printer has several paper feed trays, you can also set it for all three formats. This requires the printer driver to offer the paper tray selection as a print option.
To set up a printer, tap on one of the paper formats. All printers in your network that support IPP (for document printers) or ZPL (for label printers) are then displayed. If you click on the desired printer, a window opens with the available setting options. Save your selection using the corresponding button below.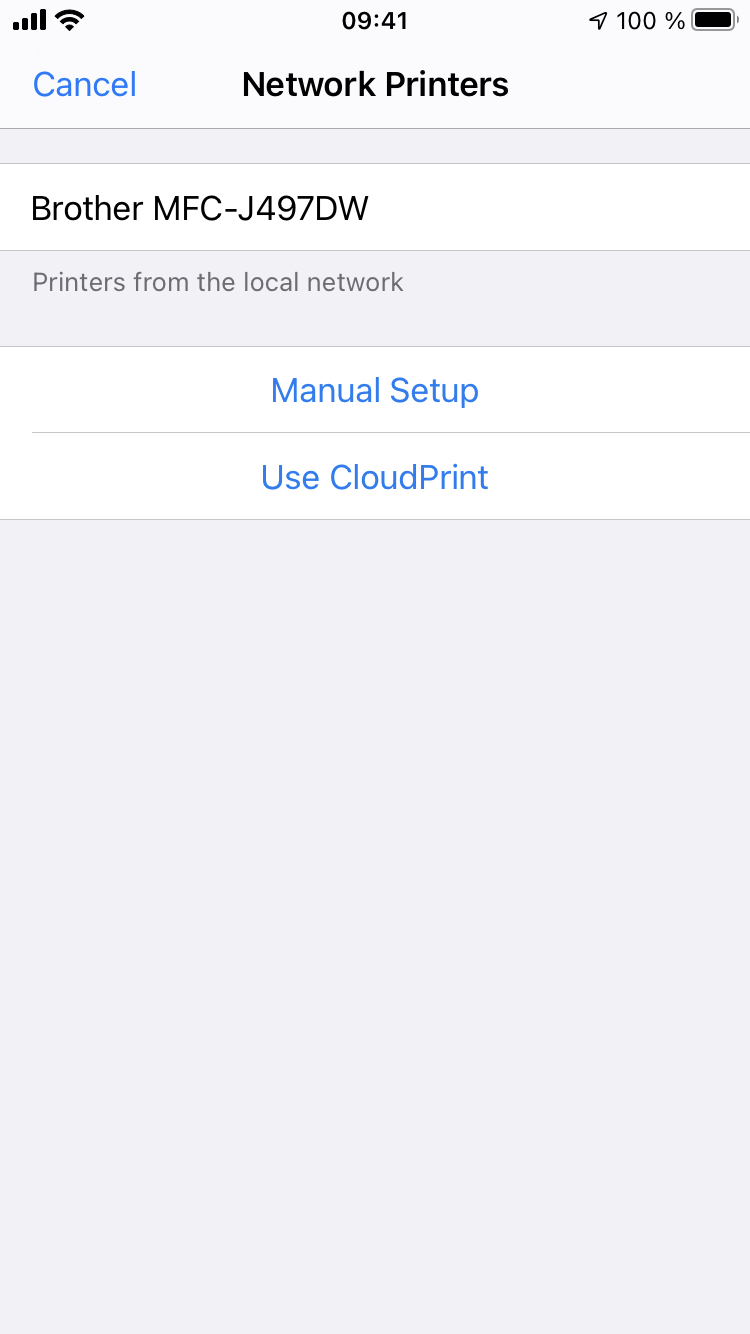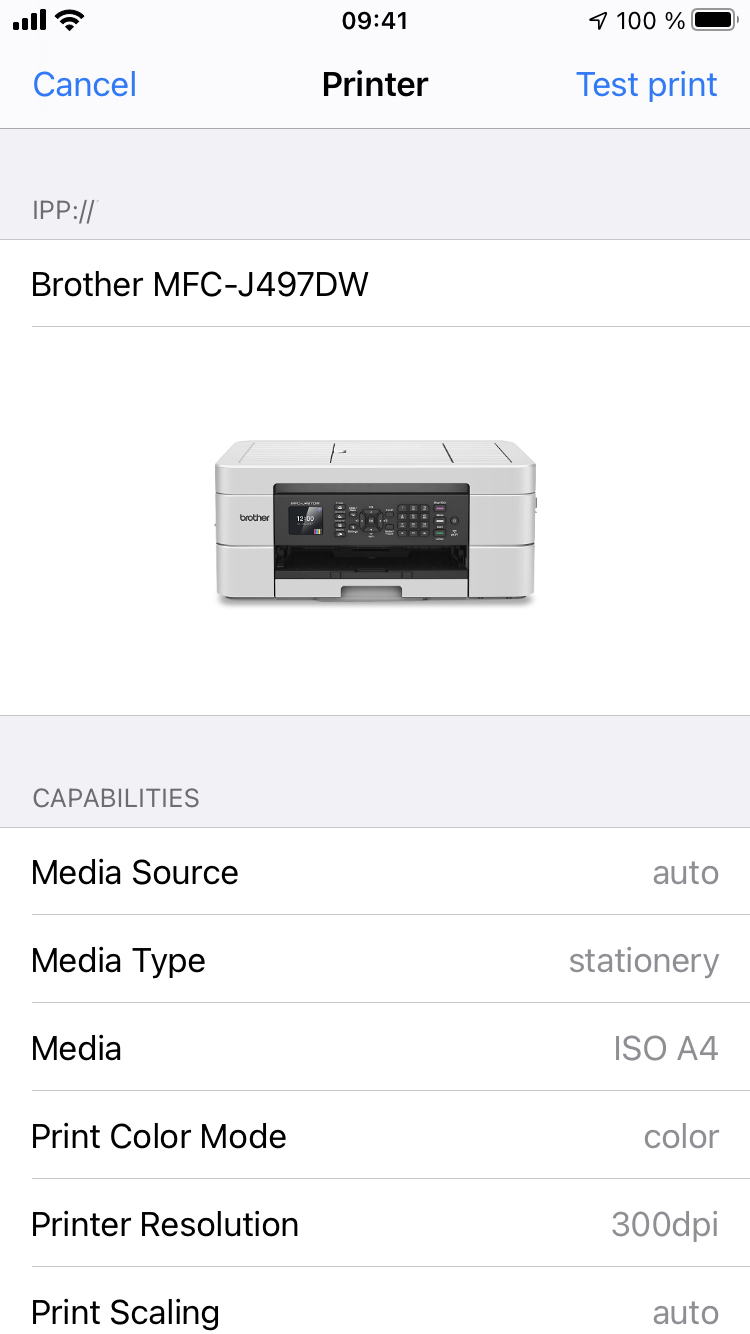 If your printer is not listed, you can add it manually. To do this, tap the desired paper format again and then tap Manual Setup and select whether it is a document printer or a label printer. Then enter the URL of the printer and press Save. If you do not know the URL, contact your network administrator.
In addition, it is possible to configure individual print settings for each document type, for example to print invoices and delivery notes on two different printers. To do this, tap on Configure document type to view a list of all existing document templates in your shop. When you select the desired document, you can choose one of the printers configured above. The corresponding document will then be printed with these settings.
Assign a profile name
In the last step, enter a name for the new profile and click Save. The profile is now successfully set up and ready for use.
Subsequent changes
To return to the profile settings at a later time, go back to the profile selection on the app login screen and tap the information icon to the right of your profile name.